Tuesday was an even busier day at the embedded systems conference in San Jose , California.  Here are some of the most interesting things I saw:
Synapse held a press conference to announce partnerships with Panasonic and CEL.  Synapse has products in the mesh networks space that include RF modules, the SNAPconnect protocol and the Portal SDK.  Their products interoperate with other vendors and make developing a mesh application easy.  In fact it makes it look fun.  I wanted to go out and look for an application just to try it out.
There was a tear down of the SONIA Autonomous Underwater Vehicle.  Two of the submarines developers covered the requirements of the annual  AUV contest then proceeded to describe and show the specs and actual construction of the craft.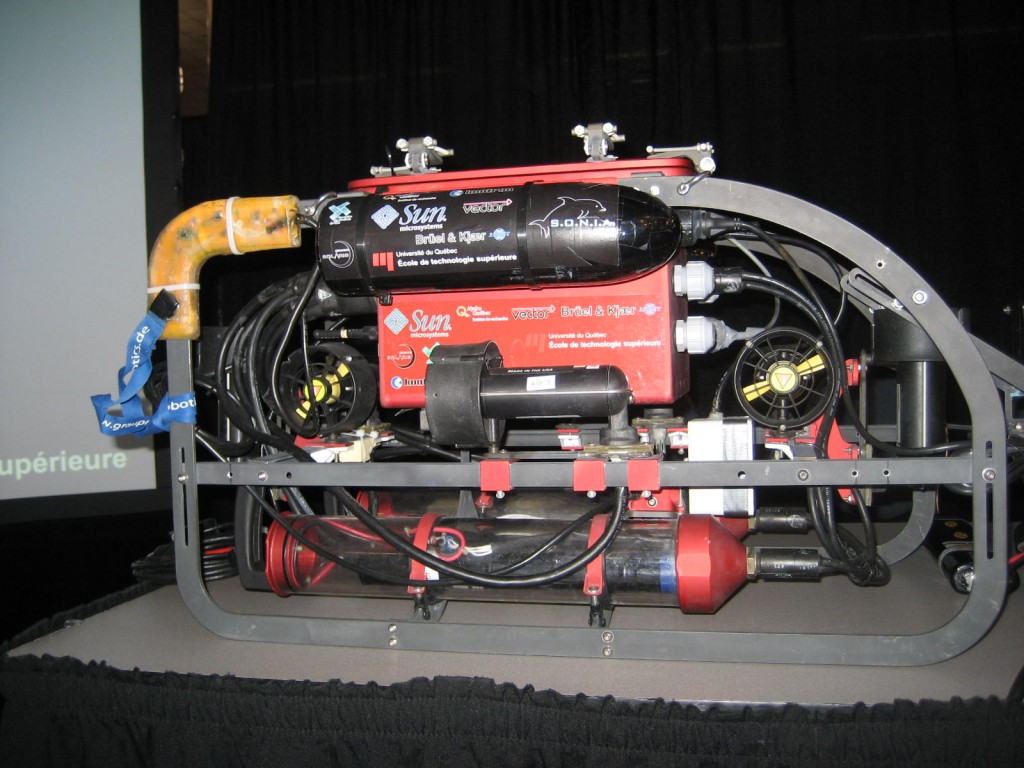 The submarine from Ecole de Techologie Superieure in Montresl, Canada runs the Linux operating system and communicates to it various components via a CANbus.
Another facinating presentation was titled "The First Open Source Hard AND Software Cell Phone".  If You don't know about Openmoko, you should.  Its latest product is Neo FreeRunner.  This is the world's most open cell phone.  It comes with complete schematics, source code, a choice of operating systems including Android and Fedora, and no contract.  They claim it is completely hackable and unbrickable.  Bill Gatliff says you should think of it more as mobile computing platform than a cell phone.
Its been a long day and tomorrow starts at 7 am.