OK, this is not verification related but it should be of interest to engineers.  On Wednesday and Thursday I attended OpenSource World (formerly Linux World) at Moscone West in San Francisco.  I missed the show last year but it was significantly smaller this year than in 2007.  The exhibit area in particular was a fraction of its previous size.  However, there were still over 100 presentations in 9 tracks.  The ones I attended were all well worth the time.
There was one keynote address that surprised and impressed me.  It was given by Deborah Bowen, the California Secretary of State.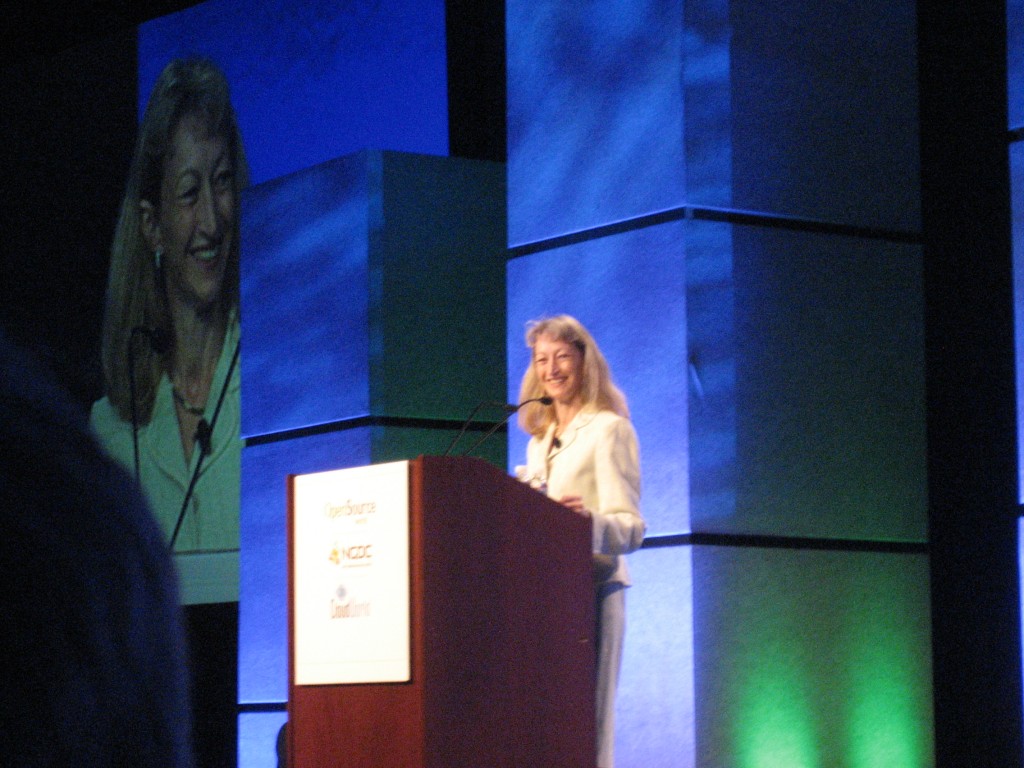 Secretary Bowen spoke about a number of issues but mostly about security issues surrounding electronic voting machines.  This was a conference of software developers and and network administrators.  I would expect a politician foolish enough to stand in front of this group and talk about anything technical, much less an issue about which they are likely to harbor strong opinions, would come away bruised and looking like a buffoon.  This is why I was so surprised that Secretary Bowen proved so technically competent and able to field the most detailed questions.  She explained the vulnerabilities that had been uncovered in various voting machines leading to their decertification and what would be required for a new machine to be certified.  She also told a great story of how her office decided to try using cloud computing to handle the peak election night loads on the Secretary of State's website.  The result was that instead of spending $800,000 on computer upgrades, they paid a $7 bill to Amazon for EC2 usage.
At times like these, it may be difficult to believe but, we actually do have someone intelligent in Sacramento.