This is the sixth and final installment of the FMF/Spansion presentation given at the Flash Memory Summit of August 2008 in Santa Clara California.  If you are just tuning in, the first installment was posted in December 2008.
It has taken a long time but, most IC companies have seen the advantages of providing simulation models of their components.  For engineers who use board-level verification in their design process, vendor provided models facilitate faster, more accurate development and shorter time to market.  Unfortunately, not all vendors are providing models and many of those that do are modeling only a subset of their product lines.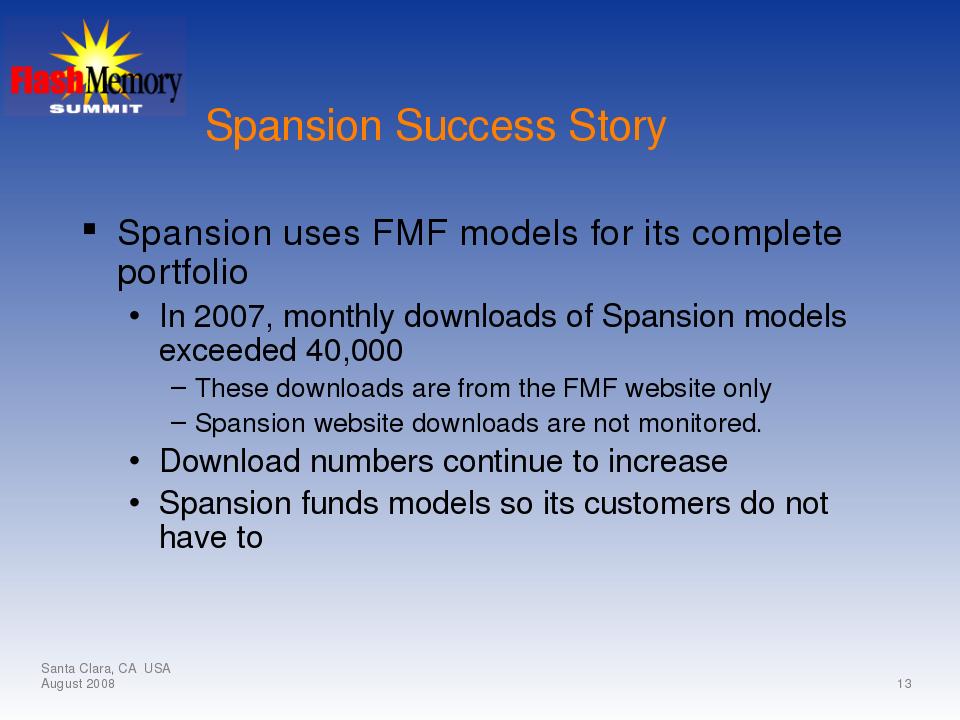 Spansion, on the other hand, is providing models of their entire portfolio of flash memories.  The response from engineers has been enthusiastic.  In 2007, downloads of Spansion flash memory models exceeded 40,000 per month just from the FMF website.  Spansion also offered the models on their own website but the number of downloads was not recorded.  Spansion provides models in both VHDL and Verilog.  Large capacity devices are also modeled in SystemVerilog.  Although some IC companies that provide models provide only encrypted RTL models, Spansion has chosen to provide open source behavioral models that are designed for board-level verification.  These models are written by Free Model Foundry.If more engineers performed board-level verification, more IC companies would provide models.  If more IC companies provided models, more engineers would perform board-level verification.  For a long time, we were faced with this chicken and egg delimma.  Slowly, we have seen the electronics industry awaken to the need from models and begin making an effort to provide them.  When FMF was founded in 1995, we did not know it would take this long but, we are happy to have played a part.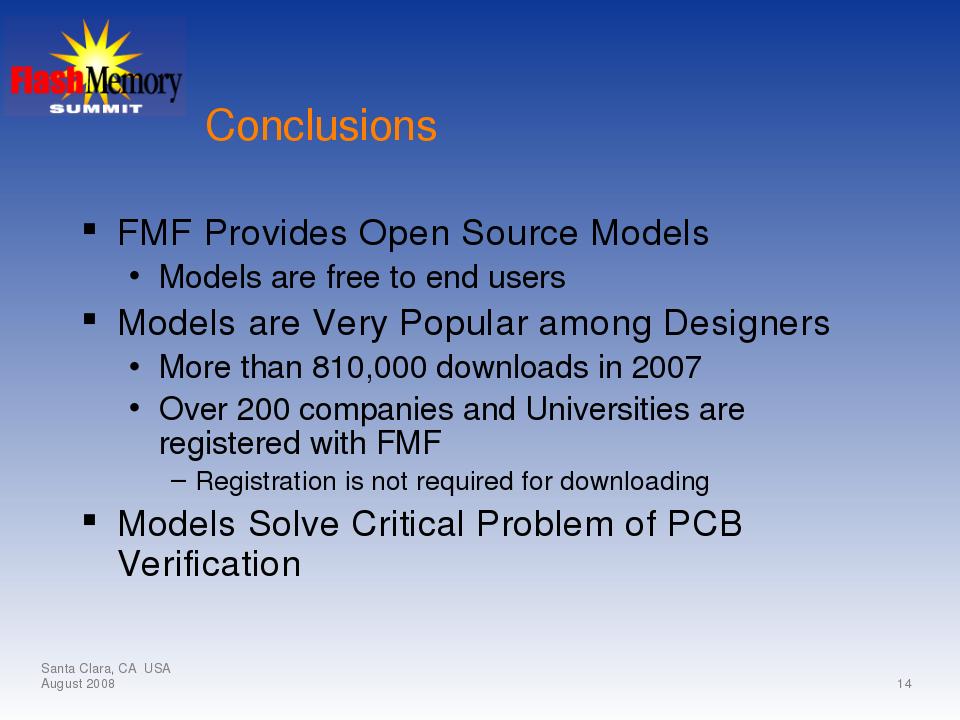 FMF currently has models covering 11,500 part numbers from 48 vendors on its website available for free download.  More than 2,000 engineers download models from the FMF site each week.
If you are an engineer designing systems, FMF models are a free tool to help you get your job done.  If you are an IC company trying to reach engineers to increase your design-ins, FMF models can help you meet your sales targets.